Wire Bonding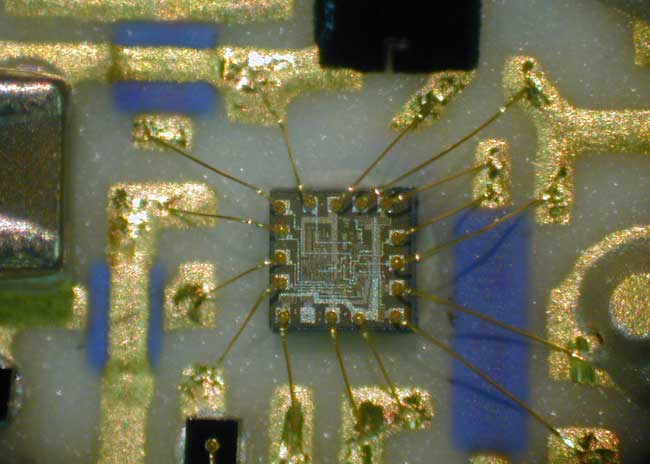 Connecting one conductive surface to another conductive surface via fine gold or aluminum wires.
Two methods of wire bonding:
Ball bond:  round wire (1/1000 in diameter), pressure creates ball at end of wire to connect with surface.  Can connect to smaller area.
Wedge bond: flat wire, wire is laid on surface flattened.  Stronger bond, typically used in higher power applications.
MIL-STD-883 standards define MPT wire bonding. MPT expertise make our wire bonding processes flexible and small-lot friendly. Call to talk to an engineer about your hybrid assembly.