Surface Mount Technology (SMT)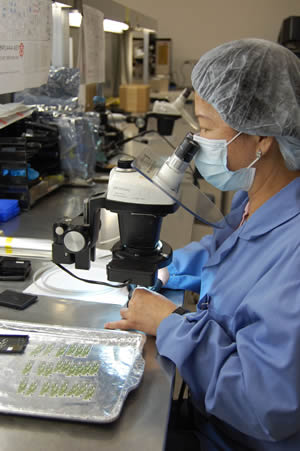 Use of epoxy or solder to attach leaded components or components with metalized leads or terminations to the substrate or circuit board. 
MPT expertise makes our SMT processes flexible and small-lot friendly.  All processes comply to MIL-STD-883.  Call to talk to an engineer about your hybrid assembly.