Multi-Layer Substrate/Dielectrics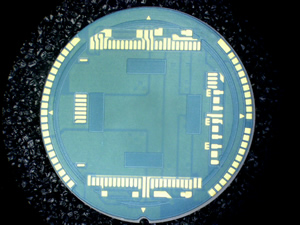 MPT capabilities include manufacturing multi-layer substrates.  These substrates consist of screened conductor layers, separated by dielectric layers, which can be connected by vias.  Multi-layer capability is one of the advantages of thick film technology.  MPT specializes in multi-layer thick film technology.
Dielectric breakdown > 400 DC Volts/mil.  MPT can manufacture substrates up to 10 conductor layers.
Talk to our engineers about reducing the footprint of your circuit.